Forthcoming retreats and workshops:
Saturday 20th October 2018
Abundant Autumn: a yoga and vegan day retreat. Featuring yoga to connect you to the cycles and abundance of nature and a delicious feast cooked by Lee Watson to show the richness of this year's harvest. More here.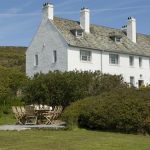 Friday 23rd March – Sunday 25th March 2019
Holy Mountain Yoga retreat with Claire Mace at South Stack.  Perched on the side of Holyhead Mountain, this retreat takes place in a delightful and warm country house.  Catering by the legendary wild plant expect Jules Cooper. Do yoga, take walks and experience the power of the sea and mountains.  More here.
Friday 21st December 2018
Winter Solstice Sound Harmonisation. Former international DJ turned sound therapist Tracie Storey brings her profound understanding of the power of sound to Llanfachraeth, North Wales. Join a group harmonisation on Friday 21st December, or book a 1:1 session on Friday 21st or Saturday 22nd December. Book here.
Saturday 25th – Wednesday 29th May 2019
Poppy Perinatal Yoga Teacher Training.  For yoga teachers and women looking to better understand yoga during pregnancy.  Residential training programme over 5 days and 4 nights in Snowdonia with Charlotte Speller. Booking opens very soon, get in contact to prereserve your spot.
Thursday 1st – Sunday 4th August 2019
Boundaries and Space: a Forrest Yoga retreat with Sandra Robinson and Claire Mace. Join Sandra and Claire for 4 days and 3 nights at Trigonos deepening your understanding of yourself and your boundaries.  Booking opens very soon, get in contact to prereserve your spot.